MICHELE COOPER, NWWS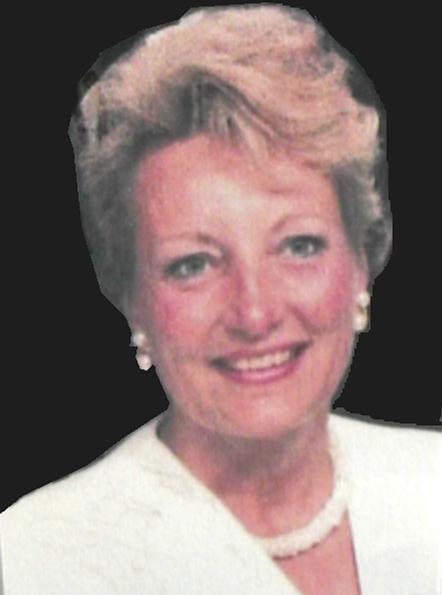 Michele Cooper is arecognized artist who has been teaching watercolor painting for nearly twenty years. Her friendly open approach has made her just as popular in her traveling workshops as in her weekly classes. Her unique techniques and philosophy haveopened the gates of watercolor to students of all ages, abilities and nationalities.
As well as being a gifted and inspiring teacher, Michele's other great asset is a genuine liking for people, which has made her friends all over the world. Michele has written two books and produced a series of 19 instructional videos. Her students saythey have found her books and videos as inspirational as her workshops and demonstrations. Michele's watercolors have been exhibited in galleries as far afield as Seattle, Ireland and Kyoto. She is a signature member of theNorthwest Watercolor Society, Women Painters of Washington, and past (7 years)National President of the National Collage Society.
In 2001, her step-by-step demonstration of a lighthouse was published by North Light Books in Gary Greene'slatest book, "Artist's Photo Reference for Painting Buildings."
Michele loves her art, and whether she is painting, writing, videotaping or teaching, it is her innatefriendliness that keeps people coming back year after year.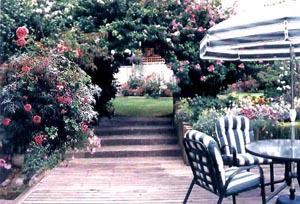 Paint & Sketch
3 Days, 2 Nights
in Vancouver, B.C.
with Michele Cooper,NWWS
,
JULY 25, 26 & 27, 2001

Featuring/ Prices / Workshop Materials/ Booking / Contact Numbers / Conditions / Other Workshops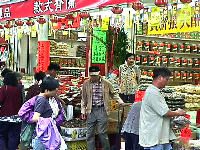 Many of you have expressed wishes to go with us to Italy, but life interrupts while you are trying to paint! So I have had quite a few requests to have a "mini workshop" within easy driving distance of the Seattle area.
I have a fantastic location: Vancouver, BC.! Whetheryou are going to Italy and want to practice your on-location/traveling skillswhen you get back to familiar territory or this would be your only splurgefor the Summer, here are some of the preliminary details that I have for you:
Dates: July 25, 26 & 27 (Wed/Thurs/Fri)
What is covered in the workshop?
We will sketch, photo and paint flowers, gardens, boats/harbors, and markets.
Michele's Vancouver, B.C. Watercolor Workshop will stress design, composition, painting techniques, color theory, subject matter choices, and creative approaches. Instructor demonstrations will emphasize the lessons and set the theme. The group will be encouraged to paint as much as possible with an emphasis on each student's personal goals and growth.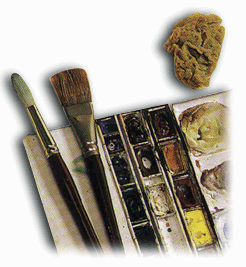 What materials do I need to bring?
You may bring whatever portable watercolor supplies you are comfortable using. A materials list from Michele's NW Studio will be provided upon registration.
Who can enroll in the workshop?
Due to limited space, artists only this time. No non painting companions. There will be individual instruction for beginningto intermediate painters. We are booking the entire B&B so that no otherguests would interfere with our concentration or relaxation.
Highlights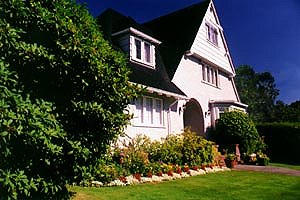 Accommodations:
Recently voted the best B&B in Canada in theannual readers poll of Canadian Country Inns and Bed and Breakfast Magazine,our workshop participants stay in a quiet garden neighborhood in Vancouver,BC. Accommodations ranging from $40-104 USD per night depending on theroom and if you are willing to share a queen bed and bathroom or not.
Dressing gowns, massage slippers for all guest'suse provided.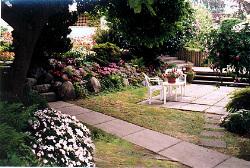 Bedtime chocolates on your pillow.
Coffee, tea and cheese tray or freshly baked goodies served in late afternoon or early evening while we have our critique.
Sun deck and gardens for guest's use.
Free local phone calls.
Minutes by car to Kitsilano Beach, Queen Elizabeth Park, Van Dusen Botanical Gardens, the Airport, The University of BC and GranvilleIsland.
Since Vancouver, BC. is within a 3 hour drive of Seattle, straight up I-5, English speaking, great exchange rate, and still has that international flavor, this may be a great way to get your watercolor feet wet and enjoy painting all day and being spoiled, too!
How much does it cost?
Workshop Cost: The minimum cost for the three-days/two nights accommodation, amenities listed above, breakfast, afternoon tea and tuition is $395. This is per person with two or three persons sharing room and bath. Upgrades of rooms based on availability.
What is included?
Accommodations and meals described above under "Accommodations"
Opportunities to sketch, photo & paint fascinating people & unique places with an international ambiance
Plenty of helpful advice and demonstrations from Michele Cooper
A chance to visit galleries, shops, museums and markets
Local resources to enrich your mini vacation
What is not included?
Transportation to, from and during the workshop, carpooling optional
Meals other than those described in inclusions
Painting materials and equipment
Personal expenses, entrance fees
Workshop ensues with minimum enrollment. We reserve the right to cancel if minimums are not met. Prices and accommodations subject to change.

About the instructor
A noted teacher and painter, Michele's exuberance and excitement are evident in all her outstanding watercolors. Big colorful washes blend with a deft, impressionistic handling of details to create the mood of the subject.

Michele is a signature member of the Northwest Watercolor Society, Women Painters of Washington, past president of the National Collage Society, and author of "Alaska Journal" and "French Canal Workshop". Known for painterly locations that inspire and fulfill your creative energies, her traveling workshops have become the highlight of the year for both students and instructor.
She has also produced a series of watercolor lessons on video.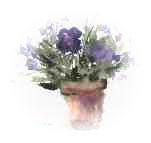 How do I sign up?
Send workshop deposit of $165.00 to:
Michele Cooper, NWWS
4821 - 132 Pl. NE, Marysville, WA 98271-8613
You may print this form for advertising or for your own information.

For Workshop Policies or more information,

E-Mail michele@michelecooper.com
or call (360) 659-5977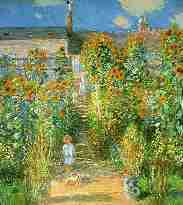 June 10, 2000 Have you dreamed of painting theFrench countryside, visiting Monet's garden and touring art museums in Paris?Follow this link to see our online journal with photos of students, artwork and special momentsfrom our workshop in 2000.
June 5, 2001 How about a serenade, gliding in a gondola under the stars in Venice, painting the Ponte Vecchio in Florence or driving out from your villa to paint the Tuscan countryside? Follow this link to see highlights of this year's summer watercolor workshop in Italy.
Copyright © 2001 Michele's NW Studio